Are you a mountain person or a beach person? If you are a beach person, then Bermuda is the place to be in.
Bermuda is a British territory in the western North Atlantic Ocean made up of seven distinct islands and approximately 170 additional islands.
The very beautiful Bermuda is known for its crystal-clear waters, pink sandy beaches, coral reefs, and exotic scenery. The island entertains a subtropical climate throughout the year.
Also Read:
Known for its pink sandy beaches, crystal-clear waters and coral reefs located close to the shoreline, Bermuda has a lot of history to discover – it was involved in many historical events, including the one between the English Civil War.
However, if you are planning to spend a few days here, we recommend you to visit Bermuda between September and October.
Let us take a look at the best 6 beaches in Bermuda to make life easier for you:
1. Horseshoe Bay Beach
This is the most anticipated beach on the island. It has been named Horseshoe because it is formed in the shape of the same. The pale-pink sand will enchant you in the first place.
The crystal-clear water will tempt you to dive in the same. This beach is where you can snorkel your heart out and quench your thirst for adventure.
You can expect to see snappers, angelfish and many other colorful creatures. This is a great beach to visit when visiting Bermuda, especially for photographers.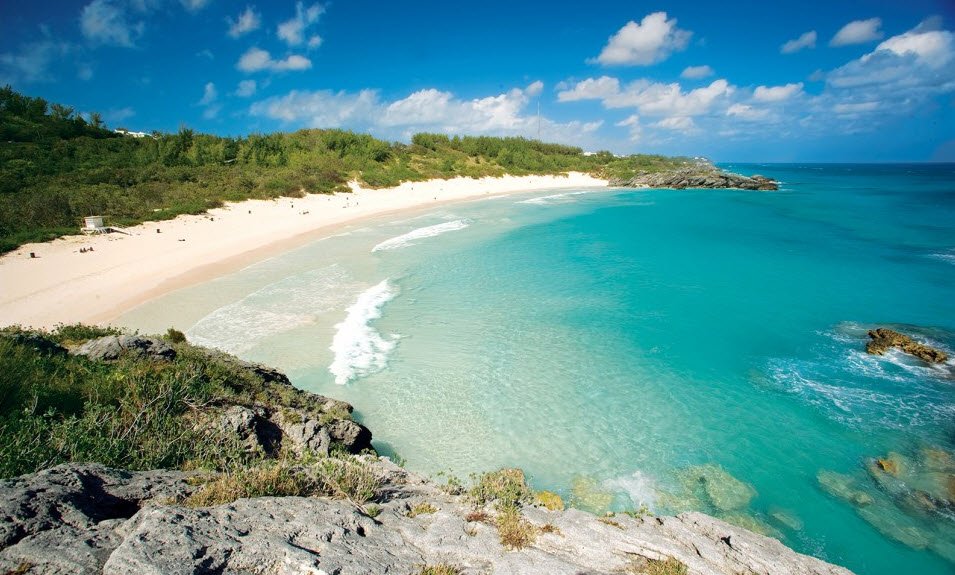 2. Tobacco Bay Beach
The beach was discovered in the early 1600s and it was found out that tobacco was growing wild in this region. Hence, the beach was named as Tobacco Bay Beach.
The water here is shallow, thus, apt to bring your little kids too. This pretty beach is surrounded by limestone rocks. Snorkeling is one of the most sought-after activities carried out here.
Since the water is shallow, crystal clear, and surrounded by limestone cliffs, it is one of the best snorkeling spots in Bermuda. You can have even more fun at Tobacco Bay Beach at night than during the day.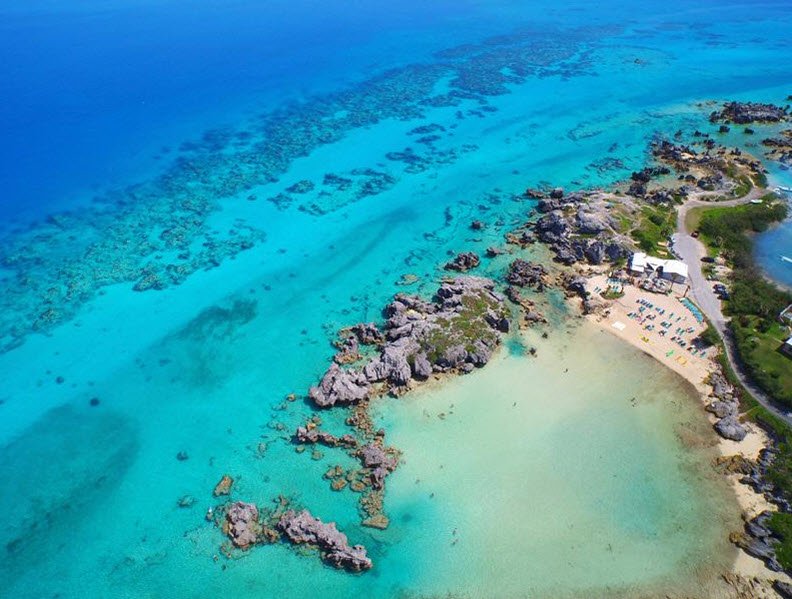 3. Jobson's Cove Beach
Interestingly, this beach is touted as a famous wedding proposal spot. The iconic Bermuda pink sand, as well as turquoise blue waters of this beach, makes it a perfect place where you can speak your heart out and propose to your one and only.
The beach also has a shallow lagoon where your children can play and have a good time. You can participate in adventure activities as well.
It is a local favorite because of its pink sand, light waves and the perfect cool breeze. This place is must a child's dream place.
4. Elbow
The calm waters and pristine environment of this beach are surely going to attract you.
The adventure junkies can have a good time by indulging in activities like kayaking, snorkeling, and paddle-boarding. The only drawback is that this beach is not a place for people who don't enjoy a lot of crowd.
It is an ideal place to snorkel, paddleboard and kayak. You can rent paddleboards and kayaks along with other water sports equipment at 'Bluewater Divers' on the beach.
5. Warwick Long Bay Beach
The unspoiled pink sand of this beach is the center of attraction of this beach.
The beach is considered one of the most pleasant and scenic beaches of the island It is a perfect place for you if you want to avoid a lot of crowd and rest away from the hustle-bustle. The setting of cedar trees and calm turquoise water will charm you to your heart's connect.
Warwick Long Bay Beach is the perfect spot and will not disappoint. There are shells and pieces of coral that lend a pinkish tint to the sand. There is no better place for solitude.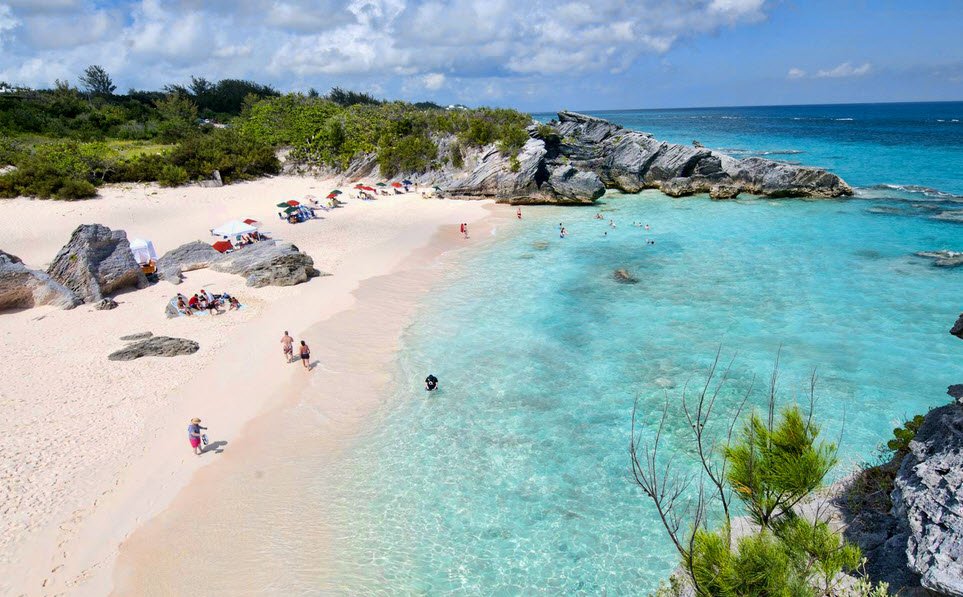 6. Somerset Long Bay Beach
This is an ideal beach escape if you are seeking a picturesque view and peace. The beach is a crescent-shaped area that is located to the west end of the island.
The beautiful salmon-colored beach has calm turquoise waters, walking trails, and a platform for many adventure activities. There's a bathroom, picnic area, and, playground. Thus, you can bring your family along for a get way worth cherishing.
The park next to it is great for picnics, to use the restrooms, and for children to play on the playground.
Bermuda is beautiful and so are its beaches. Any beach person will surely fall in love with everything that this island has to offer.
Escape to the mentioned pristine beaches of Bermuda and we are sure you will want to visit again and again.
Related Useful Articles: