From powdery white sands to crystal-clear turquoise waters, the world is adorned with beaches that showcase nature's grandeur at its best. These stunning coastal wonders beckon travelers seeking solace, adventure, or simply a breathtaking view.
Here are the top 10 most beautiful beaches around the globe that deserve a spot on your travel bucket list.
Anse Source D' Argent, Seychelles
Camps Bay, Cape Town, South Africa
Whitehaven Beach, Queensland, Australia
Navagio Beach, Zakynthos, Greece
Tulum Beach, Mexico
Maya Bay, Thailand
Trunk Bay, US Virgin Islands
Zlatni Rat Beach, Croatia
The Baths, British Virgin Islands
Oludeniz Beach, Turkey
1. Anse Source D'Argent, Seychelles
Anse Source D'Argent, located in the Seychelles, is a mesmerizing blend of soft, pink sands, towering granite rocks, and clear azure waters. It's a haven for snorkelers and beach lovers, offering a unique and picturesque seascape that feels like stepping into a dream.
2. Camps Bay, Cape Town, South Africa
Camps Bay, set against the backdrop of the Twelve Apostles mountain range, is a luxurious stretch of beach in Cape Town. With its pristine sands and vibrant atmosphere, it's a hotspot for beachgoers, sunsets, and trendy cafes.
3. Whitehaven Beach, Queensland, Australia
Located in the heart of the Great Barrier Reef, Whitehaven Beach is known for its brilliant white silica sands and dazzling blue waters. This beach, which stretches over seven kilometers, is a testament to nature's awe-inspiring artistry.
4. Navagio Beach, Zakynthos, Greece
Navagio Beach, also known as Shipwreck Beach, is an iconic cove on the island of Zakynthos. Encircled by dramatic limestone cliffs and accessible only by boat, it's famed for its shipwreck that adds an intriguing element to its already captivating beauty.
5. Tulum Beach, Mexico
Tulum Beach, situated along Mexico's Riviera Maya, offers a unique blend of ancient ruins, powdery white sands, and the turquoise Caribbean Sea. It's a place where history meets natural splendor, providing an unparalleled beach experience.
6. Maya Bay, Thailand
Maya Bay, located on Koh Phi Phi Leh island in Thailand, is a tropical paradise enclosed by high limestone cliffs. The beach gained fame due to the movie "The Beach" and is now a protected area, allowing visitors to experience its pristine beauty and vibrant marine life.
7. Trunk Bay, US Virgin Islands
Trunk Bay in the US Virgin Islands is renowned for its crystal-clear waters and an underwater snorkeling trail that lets you explore the colorful marine world. The beach is embraced by lush greenery, adding to its enchanting allure.
8. Zlatni Rat Beach, Croatia
Zlatni Rat Beach, often referred to as the Golden Horn, is a stunning and unique beach on the island of Brač, Croatia. The beach constantly changes shape due to currents and winds, creating an ever-evolving landscape that leaves visitors in awe.
9. The Baths, British Virgin Islands
The Baths in the British Virgin Islands is a geological wonder, featuring massive granite boulders that form picturesque pools and grottos. It's an extraordinary destination for explorers and beach enthusiasts seeking something out of the ordinary.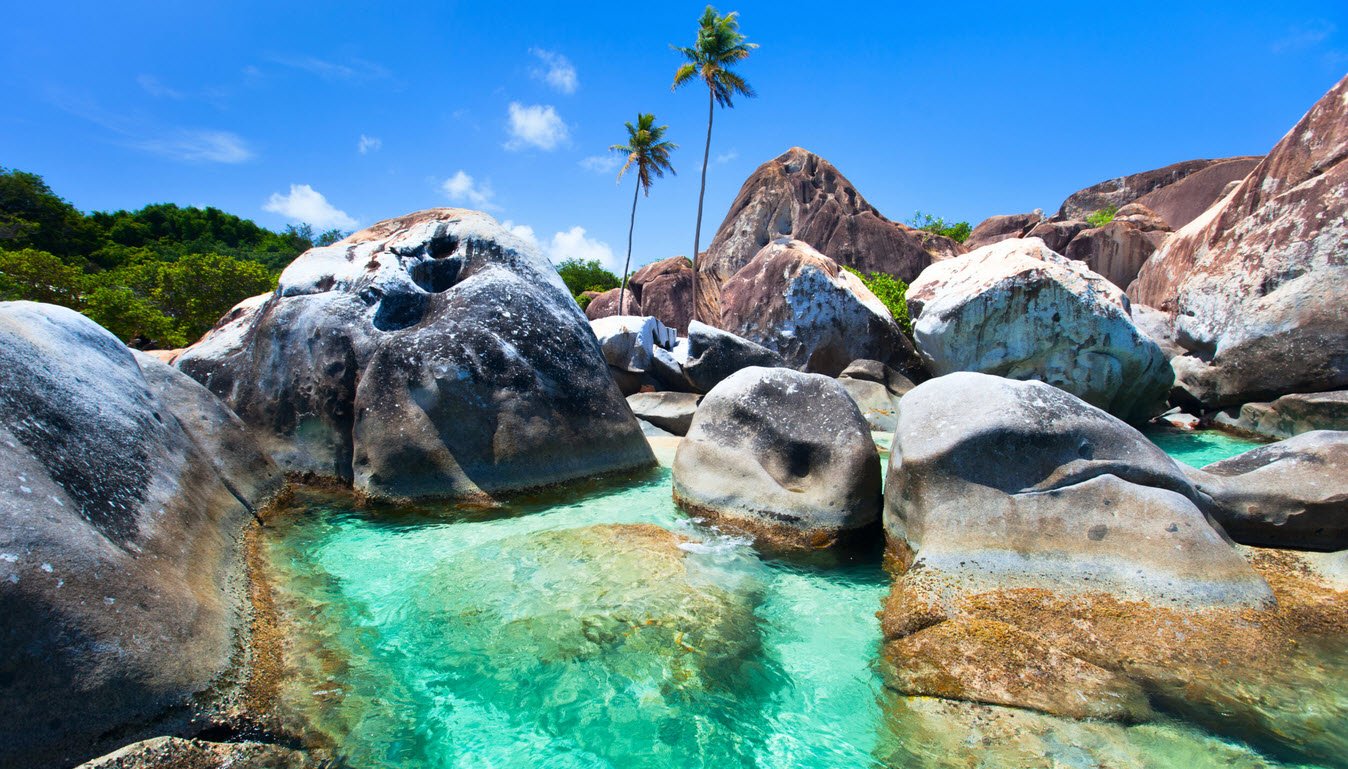 10. Oludeniz Beach, Turkey
Oludeniz Beach, situated on the Turkish Riviera, is renowned for its striking shades of blue and green waters, framed by rugged mountains. It's a favorite among paragliders, and the serene lagoon offers a calm oasis for relaxation.
In conclusion, these breathtaking beaches are a testament to the diverse and awe-inspiring beauty our world has to offer. Whether you seek tranquility, adventure, or the perfect Instagram shot, these beaches are sure to leave an indelible mark on your travel memories. Pack your bags and set off to explore the unparalleled wonders of these stunning coastal paradises.