The history of Mexico City is very old and complex, which is believed to date back to 1000 BC. Colonialism brought Catholicism to the country of Mexico. Apart from this, Mexico has achieved a different place in the field of local traditions, culture, customs and art. Like any other country of America, Mexico's struggle for independence ended during the year 1800.
You may also like:
Mexico is surrounded by the Pacific Ocean on the south and west, Caribbean sea in the southwest and Gulf of Mexico in the east. Mexico has nearly 500-600 beaches. Each beach offers a different and unique experience.
The sun-kissed beaches in Mexico have attracted tourists from all over the world because of the spectacular view.
Tulum Beach
Cancum Beach
Puerto Vallarta Beach
Xpu Ha Beach
Playa Norte
Playa Las Gatas
Akumal Beach
Bahía Balandra
Playa Maroma
Paamul Beach
Isla Holbox
1. Tulum Beach
If you are looking for a secluded beach with historical Mayan ruins, then head out to the Tulum beach. This palm trees-fringed white sandy beach is picturesque. The several limestone pools here, are perfect for swimming.
Tulum is one of the top beach destinations in the world because of its clear water and fine white sand. Tulum beach becomes very special and most important for you when along with entertainment; you will get the activities of yoga which make your health even more fresh.
2. Cancun Beach
One of the most popular beaches of Mexico, Cancun beach has 14 miles of pristine white sand and clear waters. The coral reef here is perfect for snorkeling and scuba diving. Visitors also go paddle boarding and kayaking.
The beach is family friendly and teems with tourists throughout the year.
3. Puerto Vallarta Beach
Located in a resort town with cobblestone streets, this beach is popular for all the water sports activities. Apart from whale-watching and deep-sea fishing, you can go hiking to the nearby Sierra Madre Mountains.
4. Xpu Ha Beach
One of the secluded beaches in Mexico, fishing, kayaking and snorkeling are popular activities here. When you are here, try your hand at Beach volley and beach football.
5. Playa Norte
It is considered as a popular family beach because of the calm, safe waters and shiny white sand. The main beach is on Isla Mujeres which can get crowded on weekends. There are many beach bars, accommodation and restaurants here.
6. Playa Las Gatas
This white sand beach is perfect for snorkeling. This beach is named after the nurse shark, that were seen in these waters. You can access this beach by a boat or follow a steep pathway. There are several eateries that serve delicious seafood.
7. Akumal Beach
This is an amazing beach for water sports enthusiasts. Snorkeling and scuba diving are the most favorite activities here. Akumal means Place of Turtles. 'This beach is the nesting ground for the huge sea turtles. It's a secluded beach, and families with children come here as the water is safe for swimming.
8. Bahía Balandra
A gorgeous family beach, it is famous for its rock formation called the Diamond Rock. Snorkeling is one of the many activities encouraged here. The waters are warm, that makes it a perfect location for swimming.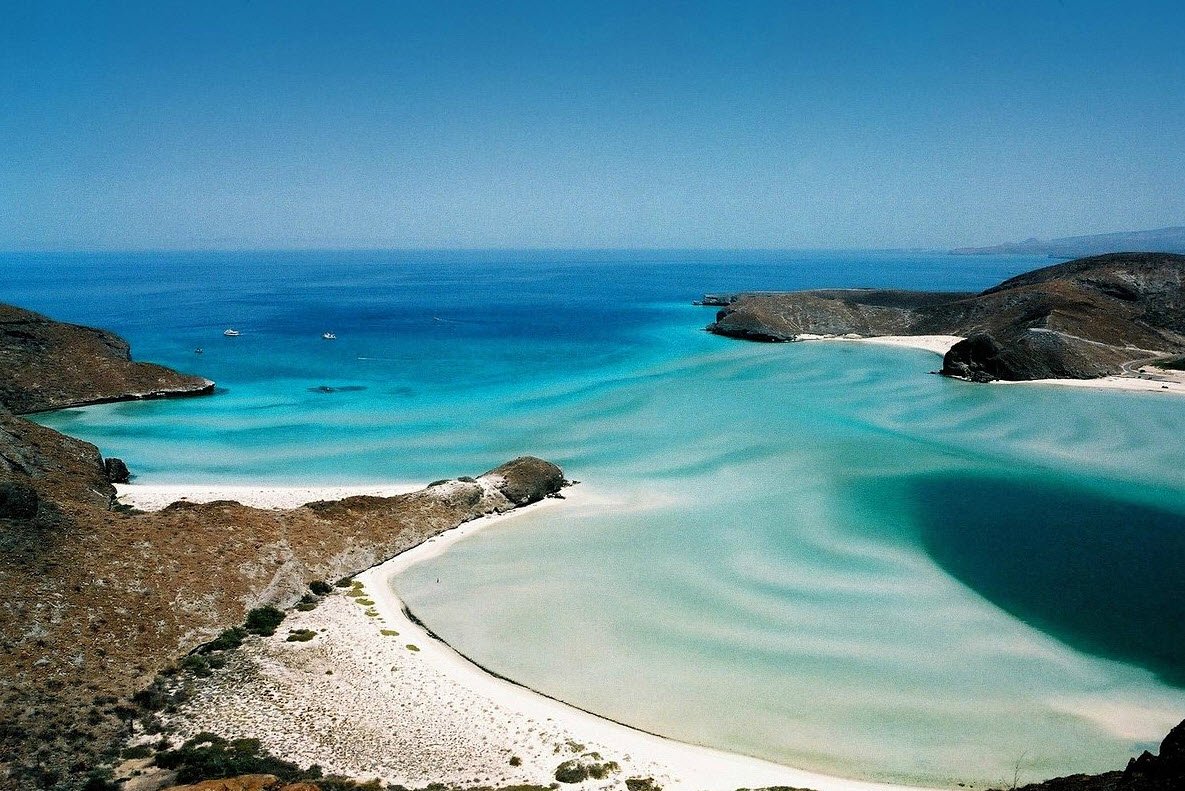 9. Playa Maroma
This beach has been voted as one of the top ten beaches in the world. The water is gentle and the sand is powder soft. It's a picture-perfect beach where you can enjoy swimming. The only drawback here is expensive accommodation.
10. Paamul Beach
A sand and limestone beach, it is located north of the Puerto Aventuras. It is a less crowded beach and footwear is necessary for walking on this beach. However, it is frequented by scuba divers and snorkelers because of the coral garden and lovely tropical marine life.
11. Isla Holbox
This is a small island with deserted beaches and shallow waters. It is only 3-hours from Cancun. Beaches here are tranquil and quiet with white sand and crystal clear waters ideal for swimming. If you love the sun, sand and water, Mexico should be your next beach destination. The beaches here have something for everyone.