New York City, often referred to as the "Big Apple," is a vibrant and diverse metropolis that offers a wide array of activities for visitors to enjoy. From its rich culinary scene to its numerous cultural attractions, the city has something to offer everyone. Whether you're a food enthusiast, art lover, or history buff, New York City has it all.
Here are some of the top things to do in the city that never sleeps.
1. Explore the Culinary Delights
One of the highlights of visiting New York City is the opportunity to indulge in its diverse culinary offerings. With a melting pot of cultures, the city boasts an incredible variety of cuisine from around the world. Take a stroll through Chinatown and savor crispy egg rolls or head to Little Italy for delectable cannoli. Don't forget to try the iconic New York hot dogs from a street vendor.
2. Immerse Yourself in Art and Culture
New York City is a hub of artistic and cultural attractions. In Manhattan, Broadway stands tall as the center of theater and musicals, where you can catch world-class performances. The Metropolitan Museum of Art, located in the heart of Manhattan, is a treasure trove of masterpieces from different eras and cultures. The Museum of Natural History is a must-visit for those interested in dinosaurs and the natural world.
3. Explore Central Park
Nestled in the heart of Manhattan, Central Park offers a refreshing escape from the bustling city streets. This vast green oasis features lakes, fields, and meandering pathways. Take a leisurely stroll, rent a bike, or have a picnic surrounded by nature's beauty. Central Park also hosts various events throughout the year, including outdoor concerts and performances.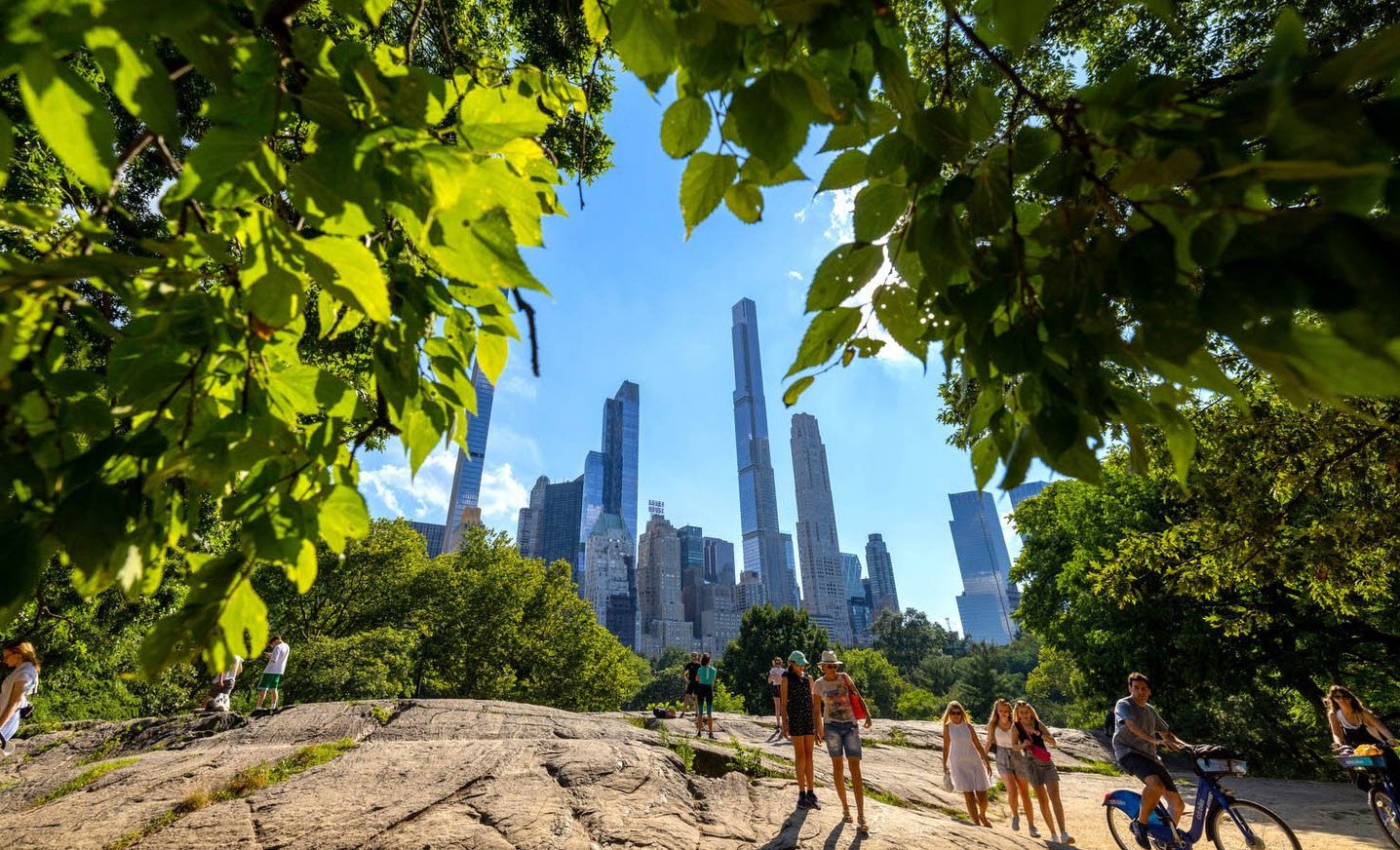 4. Discover the New York Public Library
Located in a stunning building guarded by two iconic stone lions, the New York Public Library is a haven for book lovers and history enthusiasts. Explore its extensive collection, admire the magnificent architecture, and uncover fascinating facts about New York and the Mid-Atlantic region. It's a great place to spend a quiet afternoon and soak up the intellectual atmosphere.
5. Experience the City's Energy
New York City is known for its vibrant energy and iconic landmarks. Take a stroll through Times Square, where billboards and dazzling lights create an unforgettable spectacle. Visit the Statue of Liberty and Ellis Island to learn about the city's immigrant history. Explore the neighborhoods of SoHo and Greenwich Village for their artistic and bohemian vibes. And don't forget to take in the breathtaking views of the city's skyline from the top of the Empire State Building or the One World Observatory.
These are just a few of the many things to do in New York City. The city's dynamic nature ensures that there is always something new to discover, whether it's trying out the latest food trends, catching a Broadway show, or simply immersing yourself in the vibrant atmosphere. So, plan your visit to the Big Apple and get ready for an unforgettable experience in one of the world's most exciting cities.