Sardinia is a large Italian island in the Mediterranean Sea. It has nearly 2,000 km of coastline, sandy beaches and a mountainous interior crossed with hiking trails. Its rugged landscape is dotted with thousands of nuraghi – mysterious Bronze Age stone ruins shaped like beehives.
Fact 1 – The island of Sardinia is home to almost 7000 archaeological sites which are the evidence of prehistoric civilization. The famous Nuraghe Monuments date back to 1500 BC.
Sardinia is positively brimming with exceptional archeological sites that provide a unique lens into captivating civilizations from long ago.
Below is the list of top famous Archeological sites in Sardinia:
Temple of Antas of Fluminimaggiore
Parco Archeologico Naturalistico di Santa Cristina
Arzachena Archeological Park
Roman Amphiteatre of Cagliari
Tuvixeddu Necropolis in Cagliari
The Nuragic Village of Tiscali
Tomba dei Giganti
The Ancient City of Nora
The Ancient City of Tharros
Nuraghe of Santu Antine
Su Nuraxi of Barumini
Fact 2 – Many recent studies say that Sardinia might actually be the lost city of Atlantis. The theories are based on the nuraghi ruins.
Sardinia might be Plato's island of Atlas, or in other words Atlantis, which the Greek philosopher placed beyond the pillars of Hercules, the strait between Sicily and Tunisia.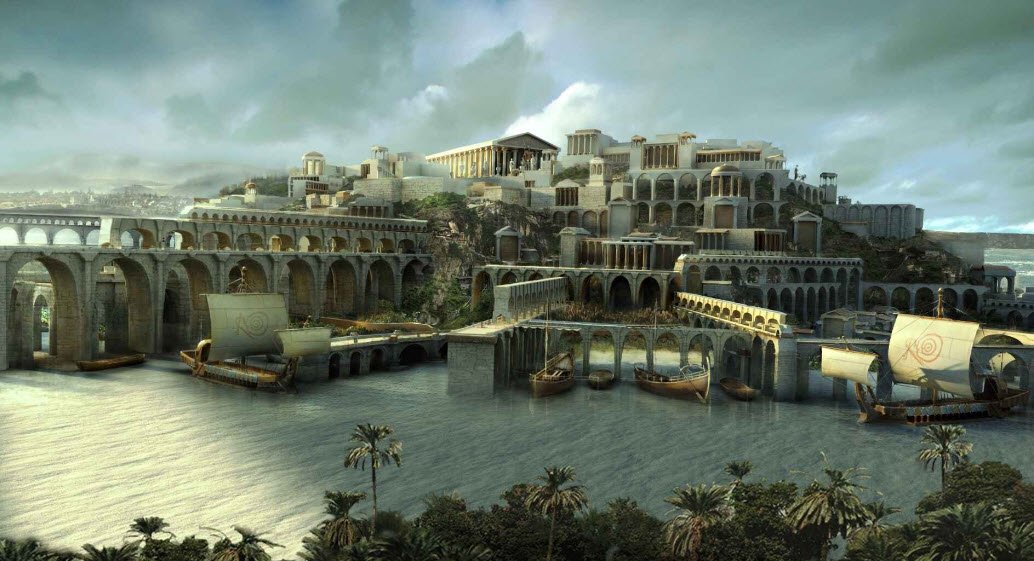 For good reason, though. For about 3,000 years the island seemed to be under a curse, a prey to malaria until 1946-50 when the Rockefeller Foundation experimented with the use of DDT for eradicating the mosquitoes that carried the disease.
Sardinia is an island full of mysteries that stretch long into the ancient past. There is a theory among several leading Italian scientists that the mythical island of Atlantis or Island of Atlas, as described by Plato in his works Timaeus and Critias, was based in Sardinia.
Fact 3 – Sardinia is one of the world's first identified "blue zones", an area where there is high life expectancy (over 100 years of age).
Although all of Sardinia is considered a Blue Zone, the actual area where the ultra-centenaries live is very limited: the highest concentration of these incredible communities are in Ogliastra (Villagrande Strisaili, Arzana, Talana, Baunei, Urzulei, and Triei), Barbagia (especially the villages of Tiana, Ovodda, Ollolai, Gavoi, Fonni, Mamoiada, Orgosolo, and Oliena) and Seulo in the South of the Island.
Fact 4 – The average life expectancy in Sardinia is around 82.6 years.
In 2016, life expectancy for Sardinia was 82.6 years. Life expectancy of Sardinia increased from 80.1 years in 2002 to 82.6 years in 2016 growing at an average annual rate of 0.22%.
Fact 5 – The Asinara National Park, a 20 square mile island, is home to more than 250 albino miniature donkeys. It is also a marine reserve.
Asinara is the second largest island of Sardinia after Sant'Antioco. It houses a great variety of habitats. The island has an extremely odd historical, environmental, and legal status.
Fact 6 – Sardinia is the only Italian region to not have any highways. No toll roads, meaning traveling to all roads is free.
In Sardinia there are no highways, it means that all the roads are free. This also means that the max speed allowed is usually 90km/h in out-of-town roads, that becomes 50km/h inside villages, towns and cities.
Fact 7 – Punta La Marmora, standing tall at 1834 m (6017 feet), is the highest peak in Sardinia. It is located in the Gennargentu Ranges.
The climate is subtropical and Mediterranean. Much of the island's arable land is devoted to cereal cultivation and fruit growing. Macchia – grasslands mingled with a scrub of cistus, lentisk, myrtle, prickly pear, and dwarf oaks—covers most of the uncultivated countryside.
Fact 8 – The Costa Smeralda was a location used in the 1977 James Bond film, "The Spy Who Loved Me". It is also one of the most expensive coasts to live in the world.
Things to do in Costa Smeralda:
Porto Cervo
The best beaches in Costa Smeralda
Poltu Quatu
Baia Sardinia
Arzachena
San Pantaleo
Cannigione
Porto Rotondo
The Maddalena archipelago
Capo d'Orso
Fact 9 – Sardinia has a high number of sheep farms which have almost 3 million sheep. The population of sheep is twice than the human population!
The high economic impact of the disease is even more serious in those countries where sheep farming and breeding are among the most important productive resources.
In addition, the sheep and goat farms of Sardinia retain the traditional setup, and hence are different from those in the rest of Italy.
Other Known Facts About Sardinia, Italy –
San Gavino Monreale in Sardinia produces almost 60% of the saffron production in Italy.
The dunes of Piscinas are among the biggest in Europe. The Costa Verde dunes may reach up to 197 feet in height.
There are more than 300 caves and grottoes in Sardinia. Grotta di Nettuno is 2 million years old and boasts of a small beach and lake inside.
Casu martzu is a Sardinian sheep milk cheese, which is infested with live maggots.
The region produces almost 20,000 tons of cork, which takes up 80% of the Italian production. 40% of it is also exported to make wine corks, baseballs, shoes, etc.