Louisiana is a state located in the southern part of Arkansas in the south of the United States between Texas and Mississippi. It is a distinct multicultural population that was influenced by French, Spanish and African peoples during the 18th century due to colonization and slavery. Louisiana was the 18th state to join the US on April 30, 1812. Prior to its principality, Louisiana was a former Spanish and French colony.
Not only this, Louisiana is also a tourist spot that is going to attract people of all tastes. This place has the best man-made creations to amaze you.
Also Read:
Today Louisiana is known for its economy based on multicultural events such as Mardi Gras in New Orleans, its Cajun culture, as well as fishing in the Gulf of Mexico. As such, Louisiana was affected by a major oil spill off its coast in April 2010. In addition, Louisiana is prone to natural disasters such as hurricanes and floods and has been affected by many hurricanes.
However, if you are a more nature-oriented person, you will definitely love these places. Louisiana is rich in lakes. Some of these lakes are man-made while others are a gift of nature.
All the Lakes located here are ideal for activities such as fishing, boating, water sports, bird watching, and other kinds of outdoor recreation.
Here are the most famous and beautiful lakes and reservoirs of Louisiana (USA) that you must visit while touring:
1. Caddo Lake
This is a 10,200 hectares lake that is also home to the biggest Cypress forest in the world. Both these factors are going to steal the heart of any nature-lover.
This Lake is named after the Caddo tribe that lived in the area in ancient times. This Lake is home to more than 70 species of fish, eagles, waterfowl, owls, and alligators.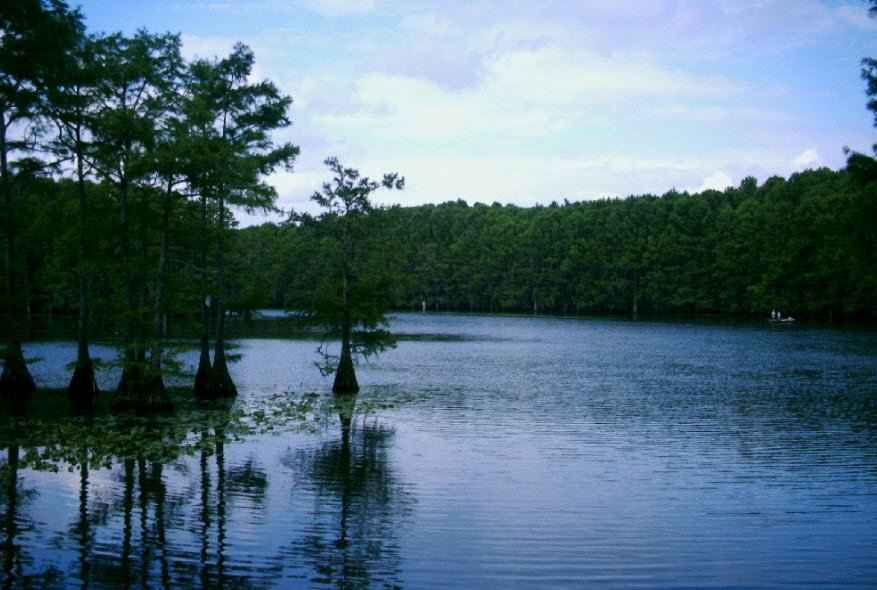 2. Toledo Bend Reservoir
This is the largest man-made Lake in the whole Southern USA and stretches up to 75,000 hectares.
The Lake is a sought-after spot for activities such as boating, picnic, camping, swimming, and fishing. Hiking is yet another outdoor recreation perceived here.
3. Lake Pontchartrain
This Lake spreads itself across six diverse parishes and is a very popular spot for all the nature-lovers and hikers in Louisiana.
This Lake is connected to the Gulf of Mexico which further adds more to its popularity. The bridge, Lake Pontchartrain Causeway stretching across the Lake is considered to be the longest bridge.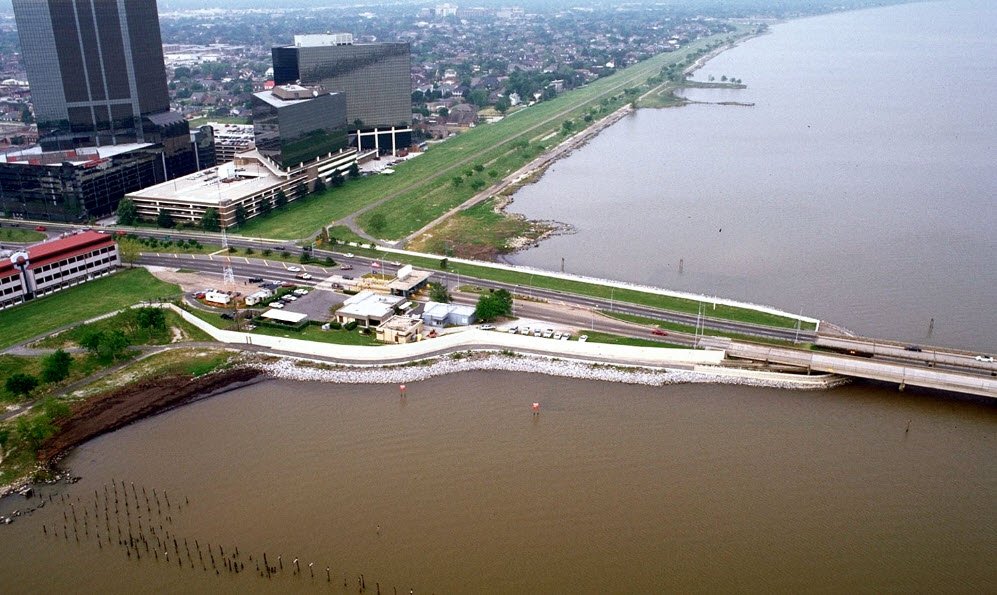 4. Cane River Lake
This Lake stretches for 35 miles and is a portion of the famous Red River. The best part of this Lake is that it is surrounded by extremely large plantations.
Its popularity is increasing each day among tourists and fishermen. You can make the most of the activities such as canoeing and kayaking here.
5. Henderson Lake
Another beautiful spot of Louisiana is Henderson Lake that is located nearby Loch Lomond and Rocky Branch. This place is an amalgamation of stunning cypress swamps and open waters.
You can spot many birds here. There are houseboats, small cottages, and other facilities and as a tourist, you can make the most of all of them.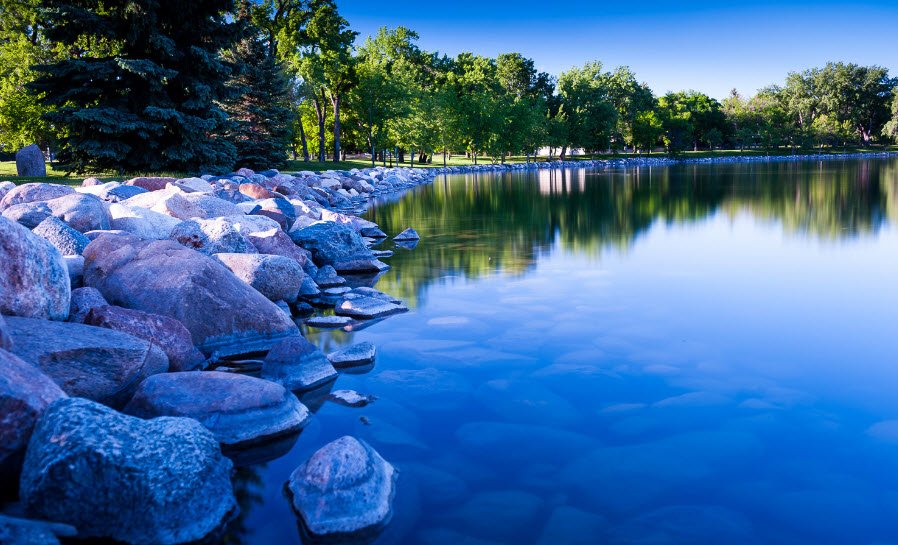 6. Lake D'Arbonne
This Lake stretches 6,200 hectares and rests in a placid rural area. It is a man-made creation that was created in 1963. Today, the Lake has become a very popular fishing spot.
There are many cycling and hiking trails where you can enjoy with your friends or family. This place also hosts cabins and campsites, thereby making it perfect for picnics and getaways.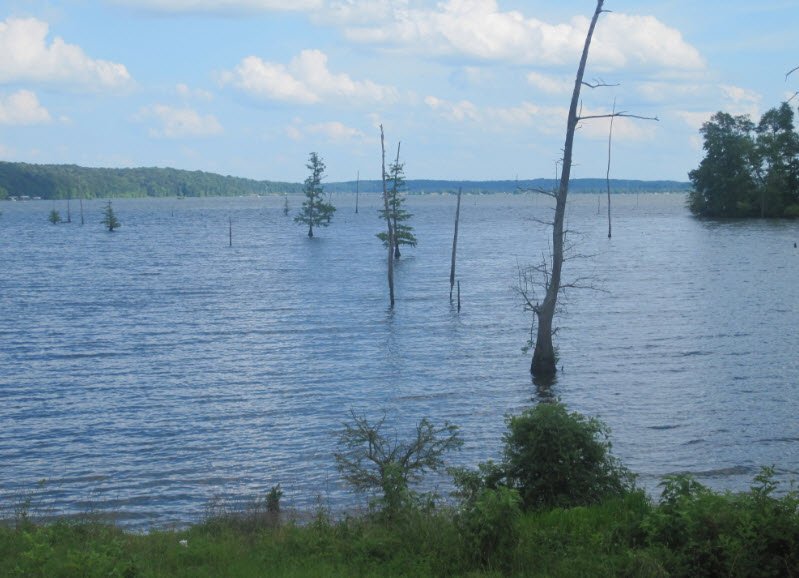 7. Lake Bruin
This Lake has the clearest water and this is the USP of this place. It is a perfect spot for activities such as fishing, boating, swimming, and others.
The Lake was named after a gentleman who owned a plantation near to it. It is a hub for picnics, camping, and many other recreational activities.
Plan a picnic with your family or friends at these Lakes of Louisiana. Each of these lakes are beautiful, offering many recreational activities for the locals and tourists alike. Visit to these lakes is a must.
List of other Lakes & Reservoirs in Louisiana, USA:
Calcasieu Lake
Catahoula Lake
Lake Cataouatche
Lake Charles
Lac des Allemands
False River
Lake Fausse Pointe State Park
Grand Lake
Grassy Lake
Lake Iatt
Lake Maurepas
Mud Lake
Lake Ophelia National Wildlife Refuge
Lake Palourde
Lake Peigneur
Prien Lake
Lake Providence
Raccourci Old River
Sabine Lake
Lake St. Catherine
Lake Salvador
Sandy Lake
Spanish Lake (Ascension Parish)
Spanish Lake (Iberia Parish)
Lake Verret
Wax Lake
Anacoco Lake
Black Lake
Lake Claiborne
Cross Lake
Cypress Lake
Grand Bayou Reservoir
Indian Creek Recreation Area
Kepler Lake
Lake Palourde
Poverty Point Reservoir State Park
Sibley Lake Dam
Vernon Lake
You may also like: