Mississippi, often overlooked in favor of its more famous coastal neighbors, is home to some hidden gems when it comes to beaches. From the tranquil shores of Ross Barnett Reservoir to the lively atmosphere of Gulfport Beach, Mississippi offers a diverse range of coastal experiences that are sure to captivate beachgoers.
In this article, we'll take you on a journey to explore the top Mississippi beaches that showcase the state's natural beauty and relaxed Southern charm.
Front Beach
Ross Barnett Reservoir
Pass Christian Beach
Gulfport Beach
Lake Mars
East Beach
Biloxi Beach
Old Bridge Beach
Sardis Lake
Waveland Beach
1. Front Beach
Located in Ocean Springs, Front Beach is a picturesque, family-friendly beach along the Gulf of Mexico. With its white sand and clear blue waters, it's a perfect spot for swimming, sunbathing, and picnicking. The beach also features a lovely promenade with shops and restaurants, making it an ideal place for a leisurely stroll.
2. Ross Barnett Reservoir
Ross Barnett Reservoir, just outside of Jackson, is a serene destination that offers more than just a beach experience. The reservoir is surrounded by lush greenery and is ideal for fishing, boating, and picnicking. The sandy shoreline provides a tranquil spot to relax and enjoy the peaceful beauty of the water.
3. Pass Christian Beach
Pass Christian Beach, located on the Mississippi Gulf Coast, boasts wide sandy shores and stunning sunsets. The beach is known for its tranquility, making it an excellent location for a quiet day by the water. It's also a popular spot for beachcombing and birdwatching.
4. Gulfport Beach
Gulfport Beach, one of the most well-known beaches in Mississippi, offers a lively atmosphere with a bustling boardwalk and numerous activities. From jet skiing to paddleboarding and beach volleyball, there's no shortage of things to do here. The beach also hosts various events and festivals throughout the year.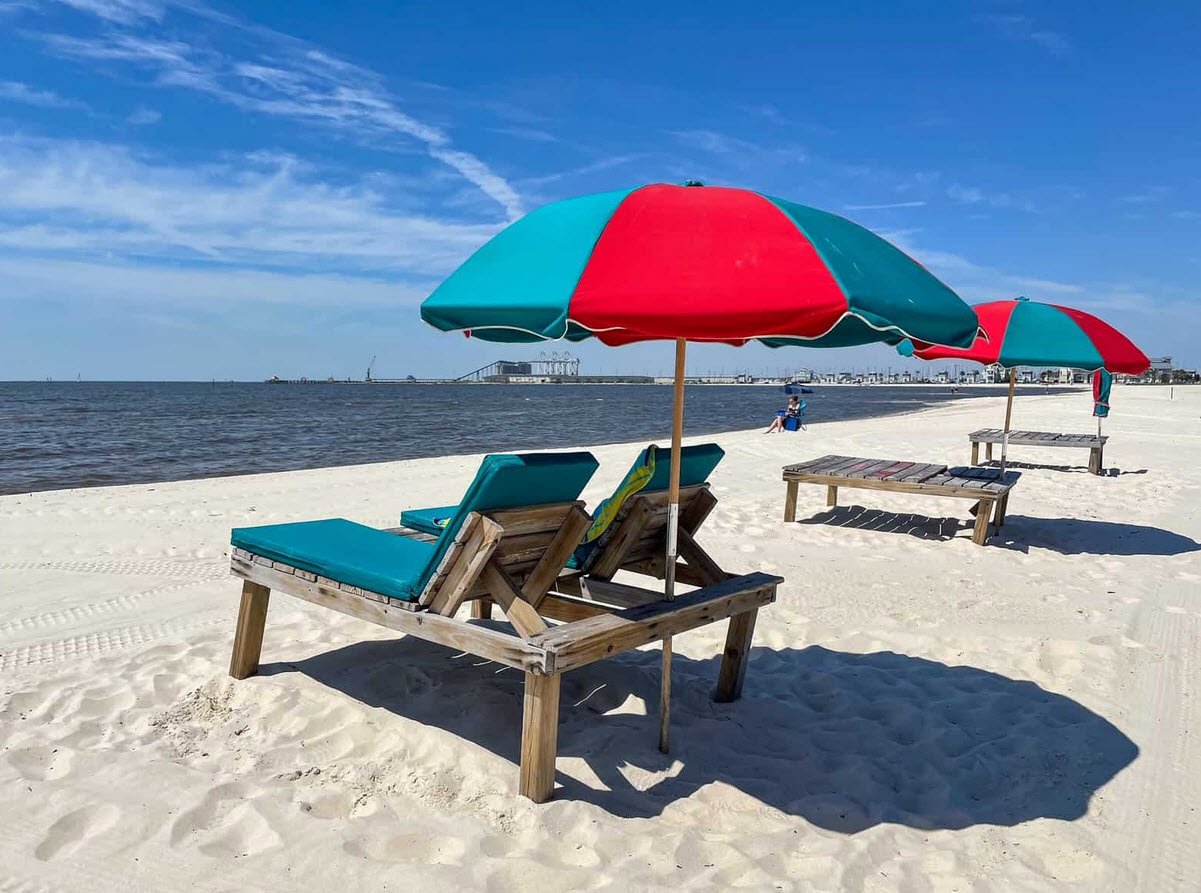 5. Lake Mars
Lake Mars is a hidden gem tucked away in Yazoo County. While not a traditional coastal beach, it offers a unique experience with its calm, freshwater setting. The lake is perfect for swimming, kayaking, and fishing, and it provides a peaceful escape from the city.
6. East Beach
East Beach in Ocean Springs is a local favorite, known for its relaxed vibe and beautiful shoreline. It's an excellent spot for sunbathing, picnicking, and beachcombing. The nearby amenities and shaded areas make it an inviting place for families.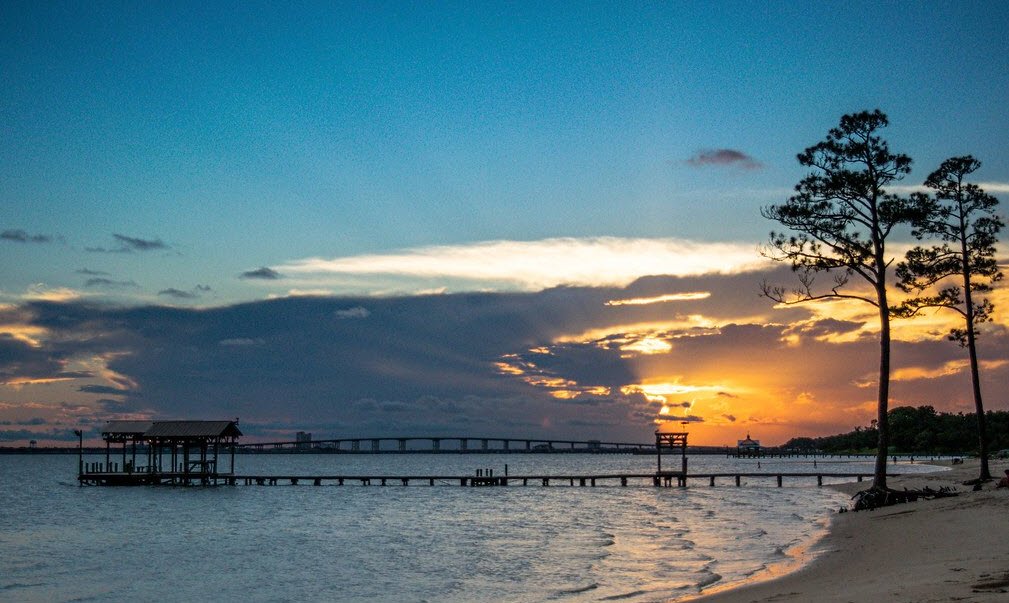 7. Biloxi Beach
Biloxi Beach is a bustling destination with a vibrant atmosphere. The beach stretches for miles and offers various water sports, including jet skiing and parasailing. The Biloxi Lighthouse, a local landmark, is a must-visit attraction.
8. Old Bridge Beach
Old Bridge Beach in Bay St. Louis is a tranquil spot with calm waters, perfect for swimming and paddleboarding. The historic Bay St. Louis Bridge, which was severely damaged during Hurricane Katrina, adds a unique element to the scenery and is a favorite spot for photography.
9. Sardis Lake
Sardis Lake, located in northern Mississippi, provides a refreshing escape from the summer heat. With its sandy shores, boating opportunities, and hiking trails, it's a great place to connect with nature and enjoy the outdoors.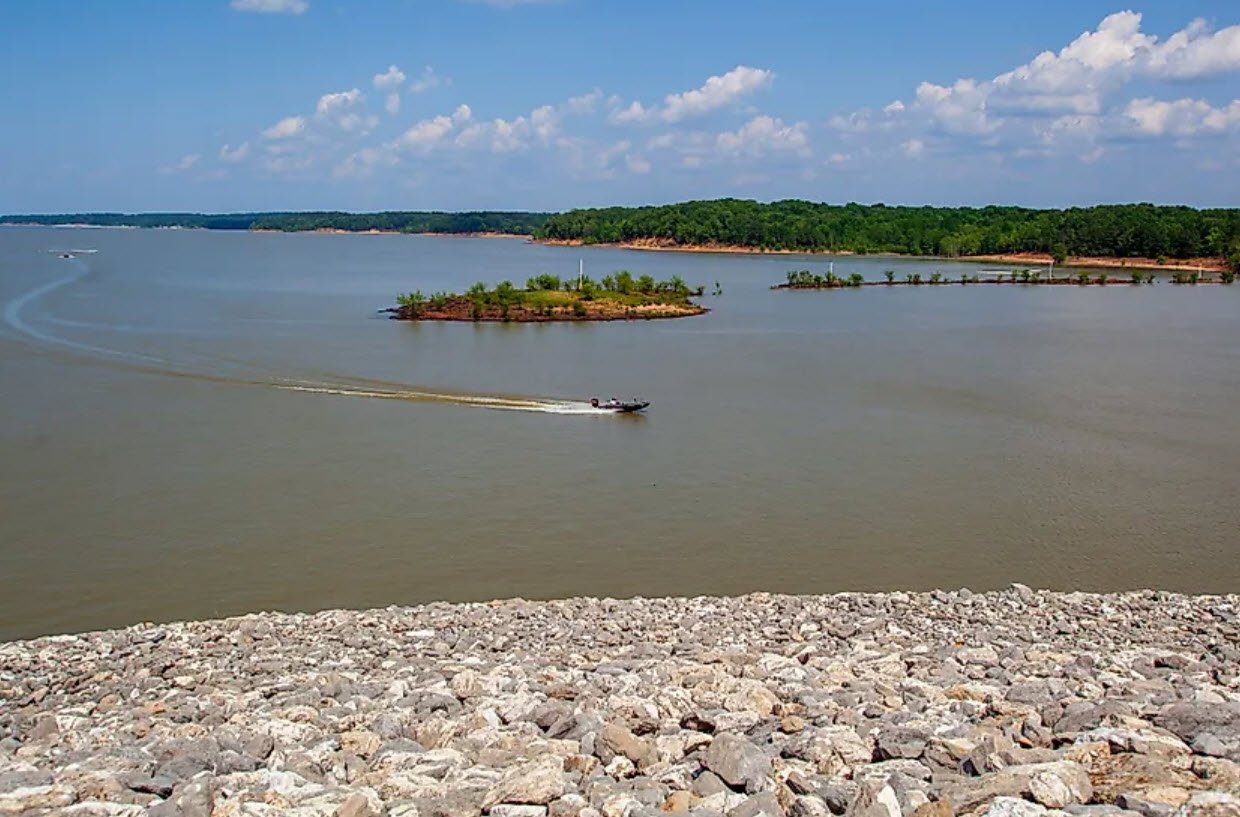 10. Waveland Beach
Waveland Beach offers a peaceful coastal retreat with its scenic beauty and laid-back atmosphere. This beach is known for its uncrowded shores, making it a fantastic place to relax, build sandcastles, and take in the Gulf Coast's natural beauty.
Conclusion
While Mississippi may not be the first state that comes to mind when thinking of beach destinations, it certainly has its fair share of beautiful coastal spots. From the tranquil lakeside beaches to the lively Gulf Coast shores, Mississippi's beaches offer a diverse range of experiences for beach lovers of all kinds.
So, whether you're seeking relaxation, adventure, or a bit of both, make sure to explore these charming Mississippi beaches on your next coastal getaway.