Houston, Texas, might not be the first place that comes to mind when you think of breathtaking beaches, but believe it or not, this vibrant city has some hidden gems along its coastline that are worth exploring. If you're craving a day of sun, sand, and surf, here are some awesome beaches in Houston that will satisfy your beach-loving spirit.
East Beach
Stewart Beach
Sylvan Beach Park
Surfside Beach
Bolivar Peninsula
El Jardin Beach, Seabrook
1. East Beach – A Happening Beach
Located on Galveston Island, East Beach is known as the "party beach" of Houston. This lively stretch of shoreline is famous for its festive atmosphere and vibrant events. With live music, beach volleyball tournaments, and thrilling parties, East Beach attracts a young and energetic crowd. It's the perfect spot to soak up the sun, enjoy refreshing drinks, and dance to the rhythm of the waves.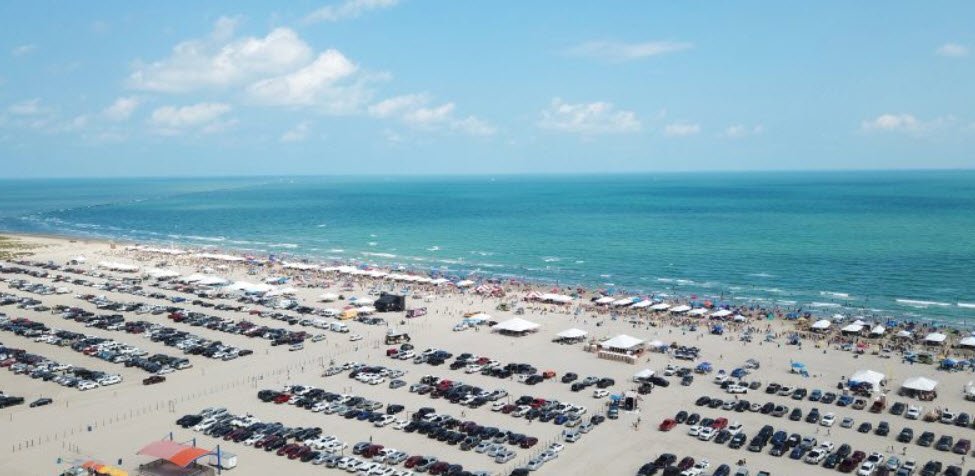 2. Stewart Beach – Family-Friendly Beach
If you're looking for a beach that caters to families, Stewart Beach is the ideal destination. Situated in Galveston, this well-maintained beach offers a wide range of family-friendly activities. From playgrounds and picnic areas to volleyball courts and a pavilion, there's something for everyone. Lifeguards are on duty, ensuring a safe swimming experience, and there are even concessions available for a tasty beachside treat.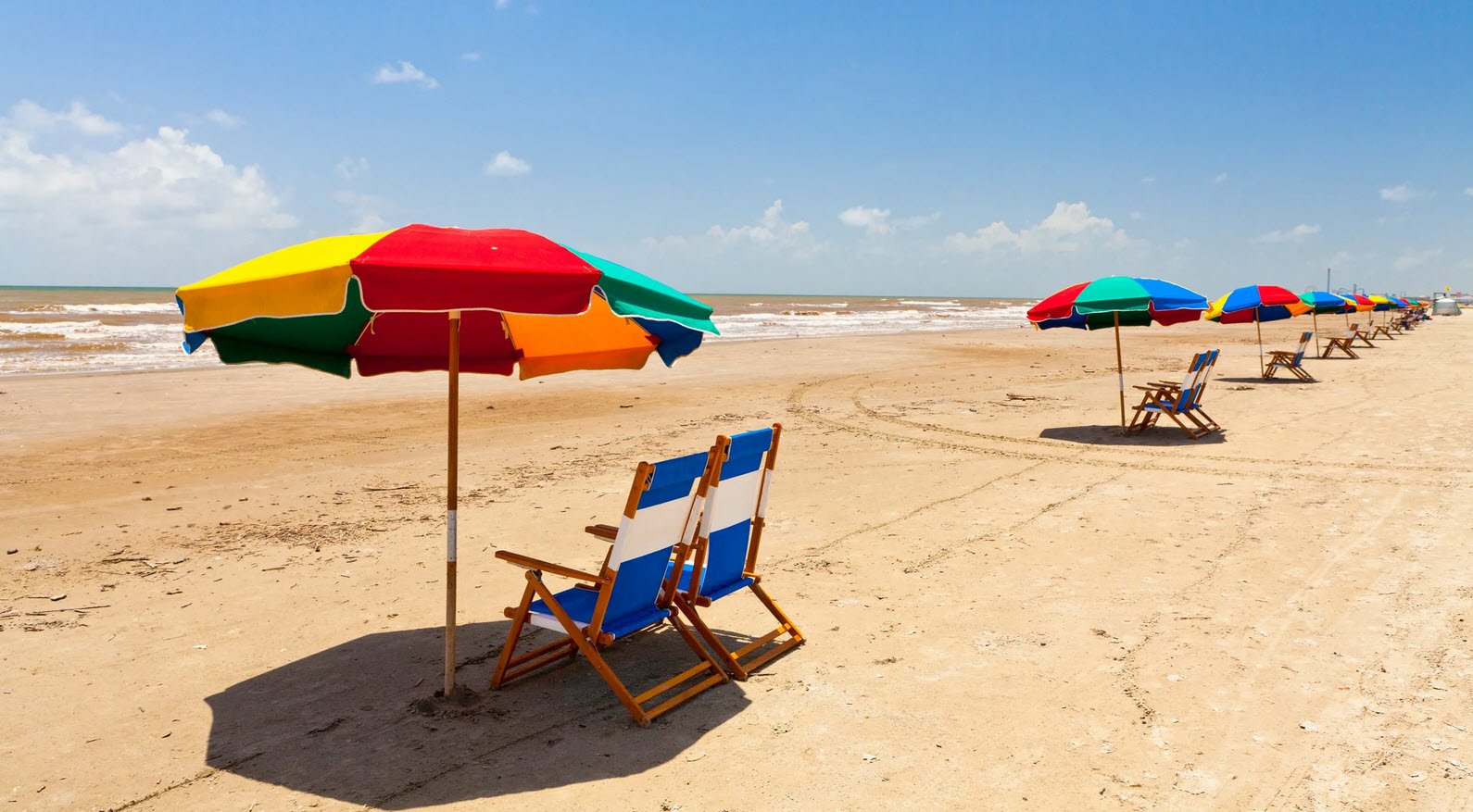 3. Sylvan Beach Park – A Breezy Experience
Sylvan Beach Park, nestled along the shores of Galveston Bay, provides visitors with a breezy and relaxing beach experience. With its gentle waves and soft sand, it's the perfect place to unwind and enjoy the coastal scenery. The park offers amenities such as picnic areas, fishing piers, and a boat ramp, making it a popular spot for fishing enthusiasts and boaters. Whether you want to take a leisurely stroll along the shoreline or have a peaceful picnic with loved ones, Sylvan Beach Park is a serene haven.
4. Surfside Beach – A Beach to Sharpen One's Surfing Skills
For those seeking a more adventurous beach outing, Surfside Beach is a surfer's paradise. Located about an hour south of Houston, this beach offers excellent conditions for catching waves and honing your surfing skills. With its consistent swells and wide sandy stretches, Surfside Beach attracts surfers of all levels. If surfing isn't your thing, you can still enjoy beachcombing, sunbathing, and building sandcastles on this scenic coastline.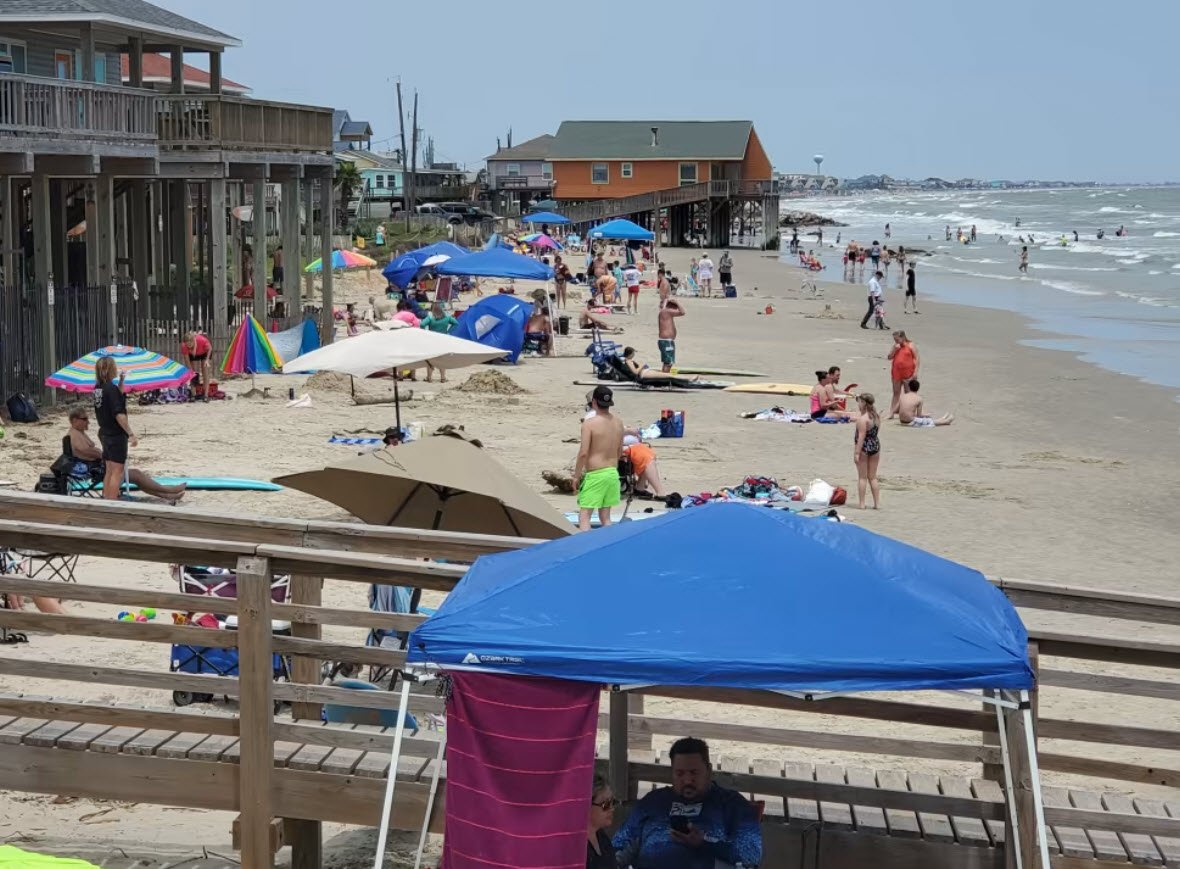 5. Bolivar Peninsula – A Beach with a Surprise for Bird and Wildlife Enthusiasts
Nature lovers and bird enthusiasts will find a paradise on Bolivar Peninsula, just east of Galveston. This pristine beach area is home to a diverse range of bird species, making it a popular destination for birdwatching. You might spot magnificent coastal birds like pelicans, herons, and sandpipers, as well as other wildlife like dolphins and sea turtles. Whether you're a seasoned birder or simply enjoy being in the midst of nature, Bolivar Peninsula offers a unique and enriching beach experience.
6. El Jardin Beach, Seabrook – A Quiet Beach to Enjoy Your Own Company
For those seeking a more secluded and tranquil beach experience, El Jardin Beach in Seabrook is a hidden gem. This lesser-known spot offers a peaceful retreat away from the crowds, perfect for solitude and introspection. The calm waters and picturesque surroundings make it an ideal place for a quiet walk or simply unwinding with a book. El Jardin Beach provides a serene escape where you can enjoy the serenity of the Gulf Coast at your own pace.
While Houston might not boast the same beach reputation as coastal cities, the variety of beaches near the city provide an array of experiences for beach lovers of all kinds. Whether you're looking for a lively party atmosphere, a family-friendly outing, a surfing adventure, a nature-filled escape, or a peaceful retreat, Houston's beaches have you covered. So grab your sunscreen, pack your beach essentials, and head out to discover the awesome beaches that await you in Houston.
You may also like: