On the shores of the Mediterranean, the Catalan capital boasts one of Europe's largest, best-preserved medieval quarters and the finest collection of Modernista architecture anywhere. It also has exciting contemporary design, world-renowned cuisine and a buzzing nightlife.
For all its apparent big-city bustle, Barcelona is a place to linger, whether on the palm-shaded seafront, over coffee in a medieval square or picnicking at Parc Güell or in a Montjuïc garden.
Suggested Read: 31 Must-Try Peru Foods and Drinks
The best way to experience the city is on foot, getting lost in the stone labyrinth of Barri Gòtic or taking time to notice the details – ceramic garlands, wrought-iron balustrades, vibrant tiles – on the Eixample Modernista mansions.
The streets are full of public art, from Haring murals to Lichtenstein sculptures, and there are a host of fantastic museums dedicated to Picasso, Miró, contemporary art and more.
Modern Catalan cuisine is innovative and daring, and alongside molecular gastronomy in award-winning restaurants, you'll find places serving fabulous local produce the way they've done for generations.
At the colourful local festivals you'll get an insight into what makes Barcelona so different from the rest of Spain. No flamenco here – instead you can admire the locals as they build towering castells or dodge fire-spitting demons and dragons in the correfocs.
Also Read: Top 10 Famous Places You Must Visit in Russia
Whether you're coming for a weekend or a week, the below mentioned places describes the best of everything that Barcelona has to offer, from Gaudí's greatest masterpiece, the Sagrada Família, to the 18th-century maze in Parc del Laberint d'Horta.
Top 10 Barcelona Highlights
Sagrada Família
La Rambla
Barcelona Cathedral
Museu Nacional d'Art de Catalunya
Parc Güell
La Pedrera
Fundació Joan Miró
Museu Picasso
Palau de la Música Catalana
Museu d'Art Contemporani and Centre de Cultura Contemporània
1. Sagrada Família
Nothing prepares you for the impact of the Sagrada Família. A tour de force of the imagination, Antoni Gaudí's church has provoked endless controversy. It also offers visitors the unique chance to watch a wonder of the world in the making.
Over the last 90 years, at incalculable cost, sculptors and architects have continued to build Gaudí's dream. Now financed by over a million visitors each year, it is hoped the project will be complete by 2026, the 100th anniversary of Gaudí's death.
2. La Rambla
There may be no better place in the country to indulge in the Spanish ritual of the paseo (stroll) than on this wide pedestrian street. Despite a terrorist attack in August 2017, La Rambla remains a lively hub of exuberant activity.
Human statues stand motionless among the passers-by; buskers croon crowd-pleasing classics; caricaturists deftly sketch faces; bustling stalls sell bright bouquets and souvenirs; and round-the-clock kiosks sell everything from The Financial Times to adult videos.
3. Barcelona Cathedral
From its Gothic cloister and Baroque chapels to its splendid 19th-century façade, the cathedral, dating from 1298, is an amalgam of architectural styles, each one paying homage to a period in Spain's religious history.
Records show that an early Christian baptistry was established here in the 6th century, later replaced by a Romanesque basilica in the 11th century, which gave way to the current Gothic cathedral. This living monument still functions as the Barri Gòtic's spiritual hub.
4. Museu Nacional d'Art de Catalunya
Holding one of the most important medieval art collections in the world, the Museu Nacional d'Art de Catalunya (MNAC) is housed in the majestic Palau Nacional, built in 1929.
The highlight is the Romanesque art section, consisting of the painted interiors of Pyrenean churches dating from the 11th and 12th centuries. Other collections include works by Catalan artists from the early 19th century to the present day.
5. Parc Güell
Built between 1900 and 1914, Parc Güell was conceived as an English-style garden city, which were becoming popular in the early 20th century. Gaudí's patron, Eusebi Güell, envisaged elegant, artistic villas, gardens and public spaces. However, the project failed.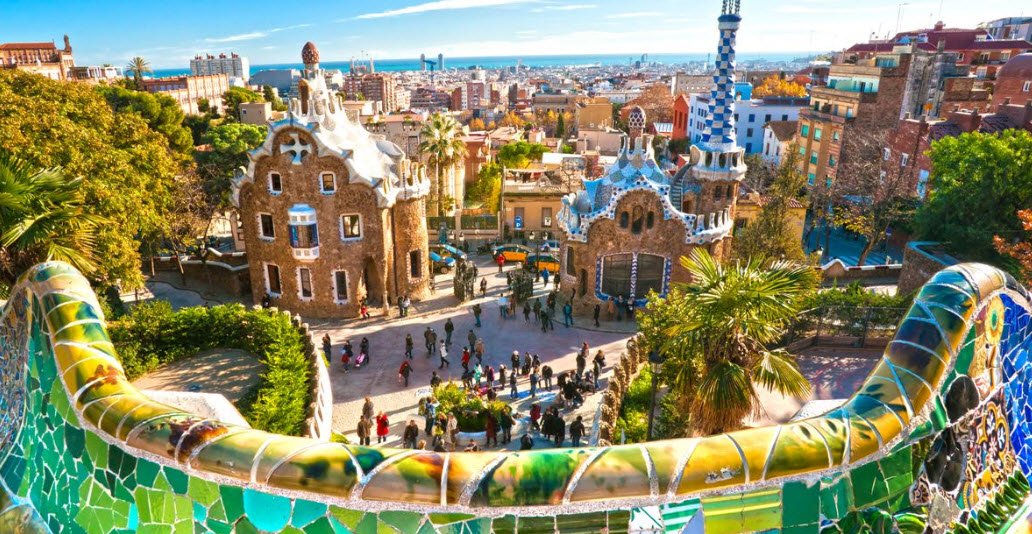 The space was sold to the city and, in 1926, reopened as a public park where Gaudí had let his imagination run riot on the pavilions, stairways, the main square with its sinuous tiled bench and the tiled columns of the marketplace.
6. La Pedrera
Completed in 1912, this fantastic, undulating apartment block with its out-of-this-world roof is one of the most emblematic of all Gaudí's works. Casa Milà, also known as La Pedrera ("the stone quarry"), was Gaudí's last great civic work before he dedicated himself to the Sagrada Família.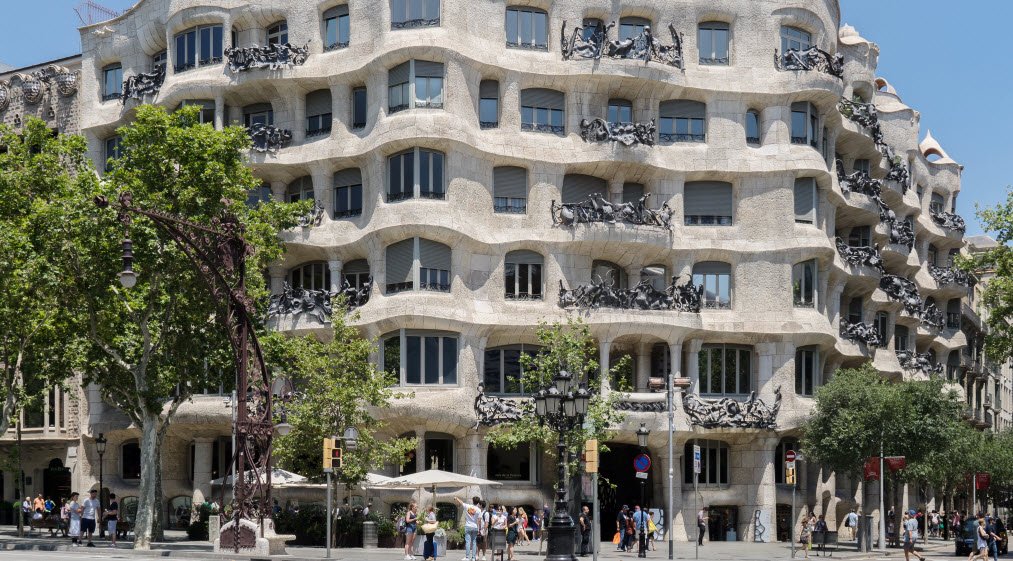 What makes it so magical is that every detail bears the hallmark of Gaudí's visionary genius. Now restored to its former glory, La Pedrera contains the Espai Gaudí, an exhibition hall, courtyards, a roof terrace and the Pedrera Apartment.
7. Fundació Joan Miró
Founded in 1975 by Joan Miró himself, who wanted it to be a contemporary arts centre, this is now a superb tribute to a man whose legacy as an artist and a Catalan is visible across the city.
The museum holds more than 14,000 of his paintings, sketches and sculptures, tracing Miró's evolution from an innovative Surrealist in the 1920s to one of the world's most challenging modern artists in the 1960s.
8. Museu Picasso
Pay homage to the 20th century's most acclaimed artist at this treasure-filled museum. Highlighting Pablo Picasso's (1881–1973) formative years, the museum boasts the world's largest collection of his early works. At the tender age of 10, Picasso was already revealing remarkable artistic tendencies.
In 1895 he moved to Barcelona where he blossomed as an artist. From precocious sketches and powerful family portraits to Blue- and Rose-period works, the museum offers visitors the rare chance to discover the artist as he was discovering himself.
9. Palau de la Música Catalana
Barcelona's Modernista movement reached its aesthetic peak in Lluís Domènech i Montaner's magnificent 1908 concert hall. The lavish façade is ringed by mosaic pillars, and each part of the foyer in Domènech's "garden of music", from banisters to pillars, has a floral motif.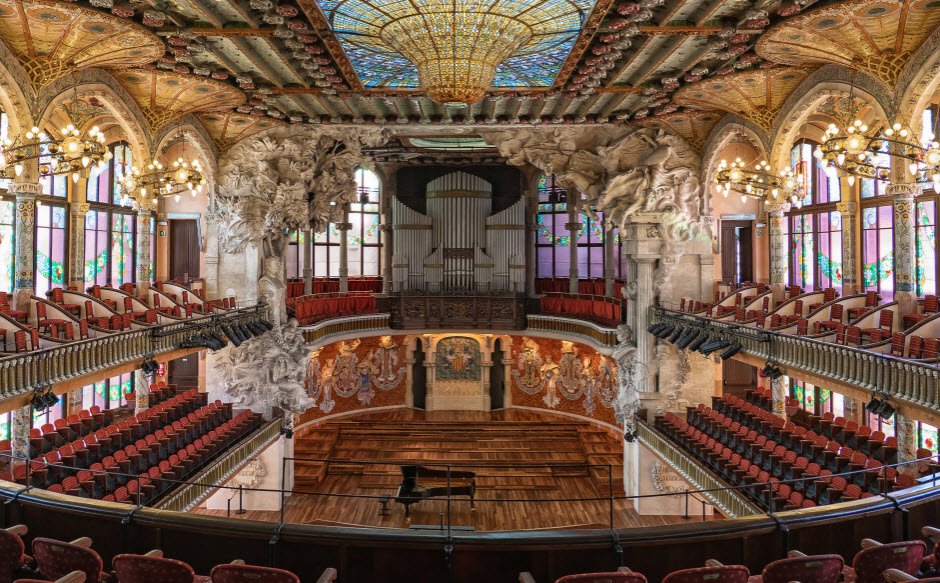 The concert hall, whose height is the same as its breadth, is a celebration of natural forms, capped by a stained-glass dome that floods the space with sunlight.
10. Museu d'Art Contemporani and Centre de Cultura Contemporània
Barcelona's sleek contemporary art museum stands in bold contrast to its surroundings. The Museu d'Art Contemporani (MACBA), together with the Centre de Cultura Contemporània (CCCB) nearby, has provided a focal point for the city since 1995 and has played an integral part in the rejuvenation of El Raval.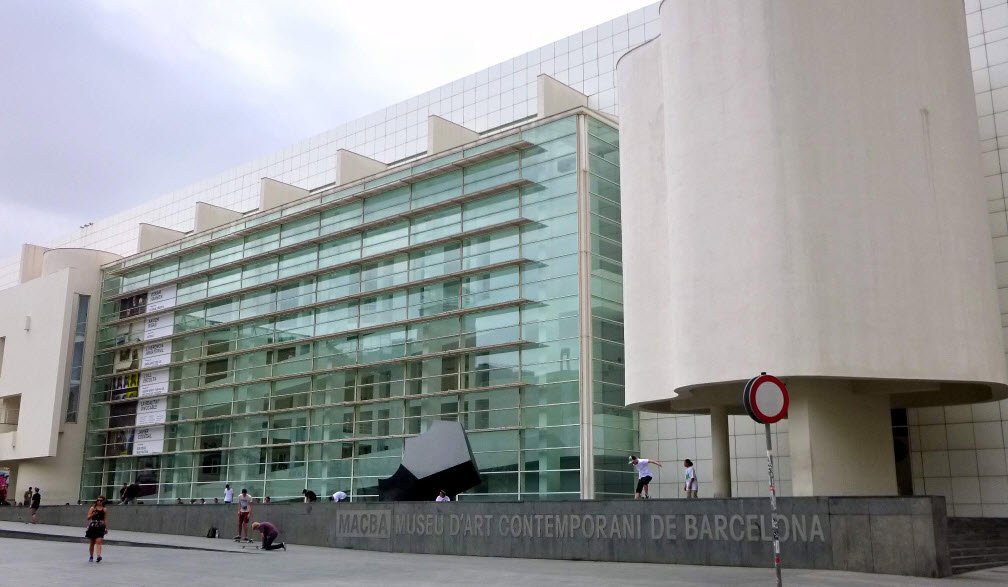 MACBA's permanent collection includes big-name Spanish and international artists, while the CCCB serves as a cutting-edge exploration of contemporary culture.